Immune Support Gummy
$15.00
Daily immune support Elderberry gummy with Vitamin C and zinc
Raspberry/Elderberry flavor
Vegan, nut-free and gluten-free
Take 2-4 gummies daily
Made in USA in an NSF, GMP, FDA registered facility.
Free USA Shipping over $20
Currency selector found at the bottom of page. Subscribe and save available in USD (US Dollars) only.
These are delicious! I hate swallowing pills and would always put off taking my vitamins but now I wake up and I'm excited to take them. Love the support gummies and the elderberry/raspberry flavor. The only con is trying not to eat the whole bottle in one go.
Sara D.
These gummies taste so good I can't wait to have couple each morning, never forget! Now I don't have to worry about forgetting to take my vitamins everyday, its top of mind. Perfect morning treat that's good for you!
Drew Z.
I was previously taking a zinc capsule product for my immune support. The gummy delivery is much better and the taste is too good! Love this flavor! Might be the best gummy out there. Also really appreciate the natural elderberry extract in the matrix as I have been utilizing this herb for quite some time with much success.
Colin D.
Read Reviews
WHY Support
Your immune system is in charge of making you feel your best and ensuring your energy levels are right.
Delicious Raspberry & Elderberry flavored gummies. Convenient way to get important vitamins.
Gluten Free

Vegan

Natural Flavors

Nut Free
HOW TO
1. Wake up
2. Take 2-4 gummmies
3. Start your day!
INGREDIENTS
Elderberry, Vitamin C and Zinc - 3 essential ingredients for maintaining and strengthening your immune system.
ELDERBERRY
Helps activate a healthy immune system and plays an important role in the inflammatory process.
VITAMIN C
The most well known immune support ingredient that you need daily.
ZINC
An important trace mineral found in every cell. Essential for a strong immune system.
Customer Reviews
Customer Reviews
06/03/2022
Courtney L.

United States
Great Vitmans
These gummy vitamins are easy to take and taste good! I always remember to take them because I enjoy them which is huge.
03/06/2022
Fentisha B.

Canada
Love the Detox Bundle
The Gummies are Yummy!!! Absolutely fresh and they taste great! The Detox pills really help to ensure your days arent interrupted after an evening out! I recommend this product everywhere I go!!!
02/24/2022
Bryce G.

Canada
Great daily gummie
Got these with the last order, taste great, great quality!
11/22/2021
Audrey B.

United States
Fantastic!
The best flavor vitamin I've ever tasted and feels super healthy and beneficial.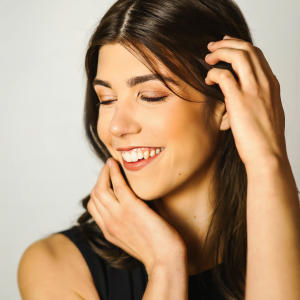 Z
07/21/2021
Zoe

United States
Best Products On The Market
You must try DHM! Night on the town or casual day in, take 2 and wake up feeling brand new. It really works. I take it with me wherever I go and give it to friends. Also started using the Elderberry gummies which are delicious and the Hydration packets which taste a bit strong of medicine, but they're packed with vitamins so worth it.