Vitamin D Gummy
$15.00
Daily immune support with Vitamin D
Delicious Strawberry, Peach and Mango gummies
Vegetarian, nut-free and gluten-free
Take 2-4 gummies daily. 1000 IU per gummy.
Made in USA in an NSF, GMP, FDA registered facility
Free USA Shipping over $20
Currency selector found at the bottom of page. Subscribe and save available in USD (US Dollars) only.
One word. YUM! The Sunshine gummies not only get your recommended amount of vitamin D, they also taste amazing! If you have a hard time with pills (like I do) this is a game changer. The only downside would be having the willpower to not consume the entire bottle. :)
Jovana
The taste & the texture...wow! You definitely will not have a problem remembering to have your vitamins in the morning. Love the Sunshine gummies!
Cam B.
Read Reviews
WHY SUNSHINE
Vitamin D is scientifically proven to help keep your immune system strong. Learn more about Vitamin D from our team doctor.
Strawberry, Peach and Mango - our gummies are delicious and easier to take than pills.
Each gummy contains 1000 IU (25mcg) of Vitamin D3 per gummy. We recommend taking 2-4 gummies daily.
Gluten Free

Vegetarian

Natural Flavors

Nut Free
HOW TO
1. Wake Up
2. Take 2-4 gummmies
3. Start your day!
INGREDIENTS
Vegetarian, Natural Flavors, Gluten-Free & Nut Free.
Our Sunshine Vitamin D gummies were created with you in mind.
Vitamin D
Sunshine helps activate the production of Vitamin D. Studies show Vitamin D is important in our happiness and immune health.
CUSTOMER REVIEWS
Customer Reviews
06/26/2022
Joshua S.

Canada
Vitamins
They taste amazing. I need to be reminded by my girlfriend that they're not candy cause I just wanna finish the bottle. I look forward to my mornings where I wake up and take them!
01/11/2022
Francesco N.

United States
Excellent Vitamin
I love all the products I received in my bundle. The vitamins always leave me feeling refreshed and energized the following morning, and also prepped to fight off sickness with the immune vitamins. The vitamin D sunshine gummy vitamins are a MUST, especially during these short winter days. No days wasted is a fact!
12/29/2021
John C.

United States
Works Pretty Much As Advertised!
Overall I'd say these are pretty great products! I bought the recovery bundle, Vitamin D gummies, and the Chase Claypool Hydration Replenisher. The gummies taste great and are definitely pretty useful in the winter months! I haven't used a ton of the recovery bundle yet as there's only 10 packets in a box and I don't want to burn through them too quickly. I think these would definitely would be a great gift idea for a birthday or bachelor party. The vast majority of the time, if I'm out on the weekend drinking my usual amount or maybe even a little more than normal, these seem to do the job! One night I went pretty well above my normal amount of drinking, and I probably should've taken two hydration replenishers or a combo of the recovery bundle with a replenisher because I still didn't feel too swift the next morning. Overall, I'd definitely recommend giving these a try!
09/08/2021
Richard

Canada
More Please!
These gummies are unbelievable! Was forced to hide them from sight to try and limit consumption… No better way to get your daily dose of Vitamin D. Nice work No Days Wasted!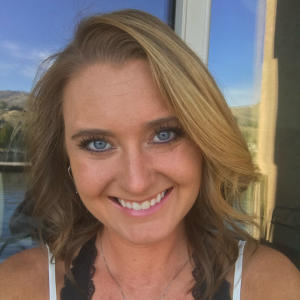 M
08/18/2021
Meagen

United States
Awesome Products
Love the detox! It works! Also the vitamin c and elderberry gummies are going to be a must have in our household!