Hydration Replenisher
$24.00
Electrolyte drink mix (sodium and potassium)
with Vitamin C, D, B-Complex and Zinc for Immune Support.
Mix with at least 12 oz of water & drink.
Hydration anytime, anywhere – morning, evening, exercise & travel.
Delicious, crisp watermelon lemonade flavor.
Made using Pink Himalayan Salt
Conveniently packaged & easy to carry anywhere.
Made in USA in an NSF, GMP, FDA registered facility.
Currency selector found at the bottom of page. Subscribe and save available in USD (US Dollars) only.
I loved the watermelon lemonade flavor. Tastes better than other hydration drinks I've tried and I felt great while working out the morning after some drinks.
Mac F.
Wow. Tastes weirdly good I didn't expect it to taste as good as it did, I was just happy to try the new release but damn that was delicious.
Jeremy L.
I was skeptical at best. Spread some packets for the fellas on the first night. 36 holes/day & steady drinking. Some took it, some didn't. By Friday night, we were out of DHM "game changer" - as they came to be called. Seems expensive, but totally worth it. Follow the directions, that makes a big difference
Rob H.
Not really sure how they do it but holy cow do they have great products. I use the pills and hydration packs and both are amazing. With the pills I'm not even the slightest hungover the next day. Accidentally forgot them on New Years Eve and paid a price the next day. The hydration packs are great for drinking or exercising. Both products are awesome and I would highly recommend them to anyone.
Elliott P.
After a good work out and sweat, a glass of water just doesn't cut it but this hydration replenisher goes above an beyond. Great tasting and better than Gatorade.
Nelson
Paul 'Biz Nasty' Bissonnette approved this product.
Ben
Read Reviews
WHY HYDRATION REPLENISHER
Life's moments often require us to be performing our best. Staying hydrated is important in being your best daily. We wake up dehydrated everyday, exercise and travel depletes our electrolytes. Stay hydrated and stay prepared.
Immunity boosting ingredients – Vitamin C, D and zinc
Electrolytes from naturally occurring Pink Himalayan salt.
HOW TO
1. Bring Hydration Replenisher with you anywhere, anytime
2. Pour into at least 12 oz of water, mix thoroughly and drink.
3. Be ready for life's moments!
Ingredients
Ingredients backed by science. Electrolyte drink mix (sodium and potassium)with Vitamin C, D, B-Complex and Zinc for immune support. Only 5 grams of sugar (needed for proper absorption of electrolytes).
ELECTROLYTES
Sodium and potassium are the most important electrolytes for keeping you hydrated. Get the electrolytes without the excessive sugar of sports drinks.
IMMUNE SUPPORT
Studies show that the 3 most important ingredients for maintaining and promoting immunity are Vitamin C, D and zinc.
Customer Reviews
Customer Reviews
08/10/2021
Dallas R.

Canada
DHM Detox & Hydration Replenisher
Both products worked great to assist in recovery the day after a night out. Symtoms such as a headache and foggyness were not noticable. The hydration replenisher also works great for everyday use including during and after sports. I would highly recommend both products to anyone looking for a little boost!
07/27/2021
Kell

United States
happy hour to 10 mile run
I love the hydration packets and the detox pills!!!! I can go to Friday happy hour, enjoy myself and know that I'll wake up feeling refreshed that I can still make my distance runs Saturday mornings! NoDaysWasted and I'm thriving!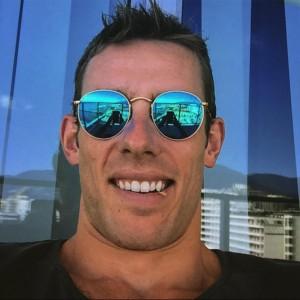 CD
06/05/2021
Colin d.

Canada
Best as a Pre-Workout
I always drink my Hydrate in the am. Usually before a workout. Some days I have it before and during. Love the product.
06/01/2021
Quincy

United States
DHM detox
I bought the bundle for the DHM detox but I love to throw the electrolytes in my cycling bottle and go. It's a great way to stay hydrated!
Taste amazing!
I was curious to try it ever since Chase Claypool signed on and I've been looking for something like this. The flavour is surprisingly delicious, it's refreshing and crisp with no after taste. The health benefits are great and helps me with the mid day sleepiness. Not too pricey for Canadians which is nice for a change.